I've never really thought about this idea that clients need to prepare for a photo shoot. I do have a couple of reminders that I tell clients when I meet them, but I never thought to be more extensive about the tips that I give them before their shoot. I was listening to a podcast where they were describing the best things to do in a shoot, and when they stated that clients need to be prepared for a shoot, I thought "Why hadn't I thought of that before?" I've never really needed to prepare anyone for a photography shoot beforehand, but I figured it wouldn't hurt to prepare someone or for them to have some pointers before they are in front of a camera.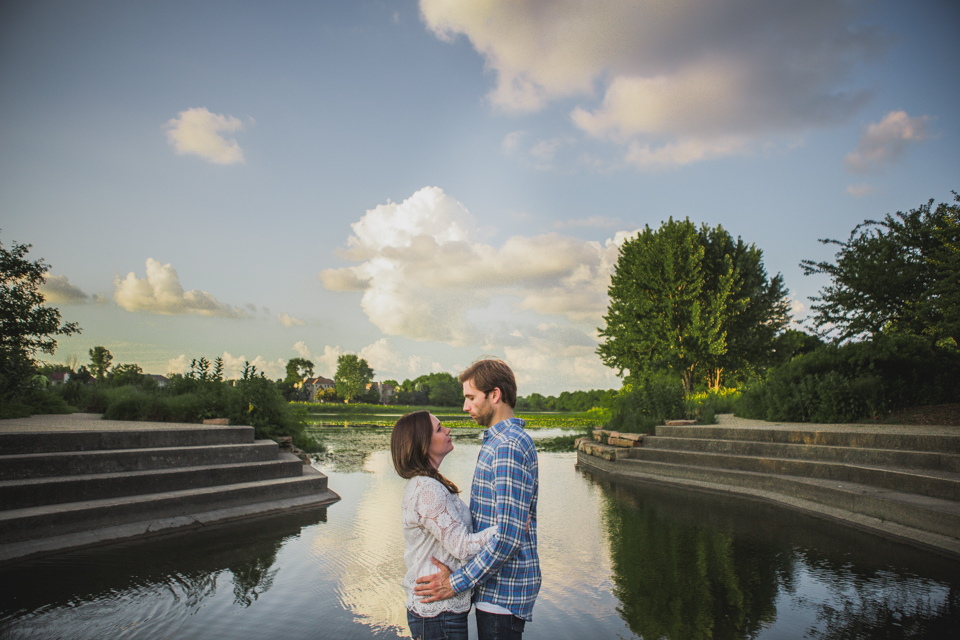 There are a couple of things to keep in mind during your session. The most important is that you should enjoy your photography session. You will remember the sessions totally differently than a photographer will, and you will also have a bias of your pictures based on how your session went. Someone can look at a beautiful portrait of you and your fiance and think it is the most beloved picture they have ever seen, yet you may have a different idea about the photo because you had a bad experience during the photo shoot. It is difficult to separate the emotion from the moment in time. I'm going to be talking mostly about engagement sessions because I believe that they are extremely important to have prior to a wedding day (check out my post about that), but some of these tips can also apply to your wedding day.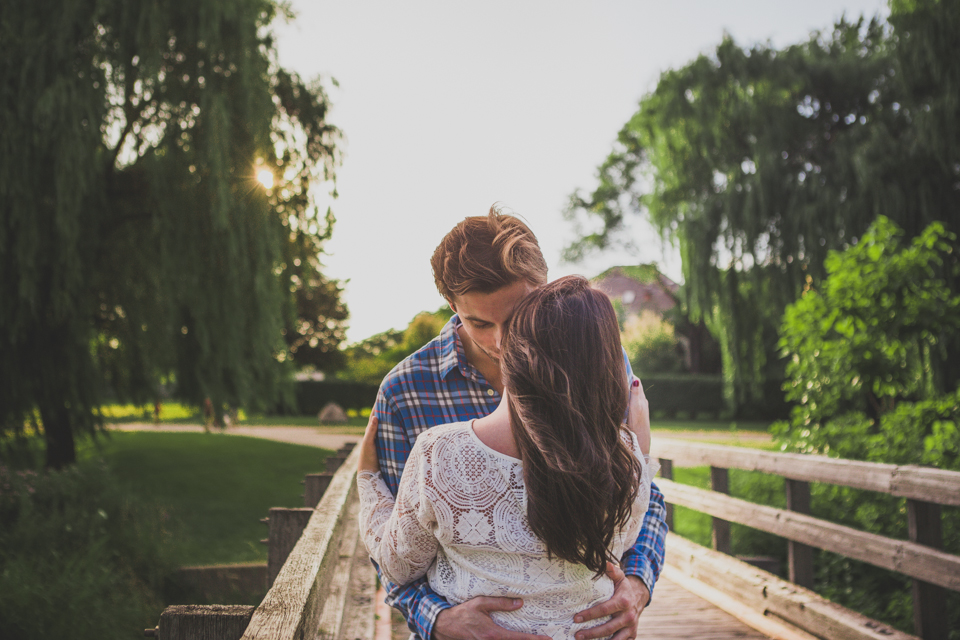 You should be relaxed during your engagement session. It should be fun. Think of your engagement session as your chance to get to know me as a photographer and a person, but on the flip side, it is also my chance to get to know you as a model. It's helpful to have that fun, no pressure, engagement session before your wedding so you get a sense of what it's like to be in front of the camera.
Here are some tips to be totally prepared for an engagement session:
Outfits: Usually, couples will have two outfits for an engagement session, a casual one to start and a dressier one to finish. When planning these outfits, think about coordinating your outfit instead of matching. Matching can look tacky, especially if similar patterns or designs are on the clothing. Think about wearing colors that are in similar families. Ladies, big jewelry (besides your ring of course), scarves, bold colors, and stand out shoes look great in this sessions. Have fun with your outfit, but make sure that you look and feel comfortable.
Preparing the Groom: In my own experience and having had my engagement photos taken, I can say that it is usually the bride's idea to have these photos done. Most grooms don't go on Pinterest and pick out favorite poses or coordinate outfits, but if they do, more power to them! Let your groom know what style of photography they are in for. Maybe show him a couple of your favorite poses before the session. I think that some grooms are aware that they will be asked to nuzzle their fiance, but there are others that think they will only be smiling into the camera and that the entire session will be maybe 15 minutes. Help him know what to expect by showing him some of your favorite poses.
It might be awkward at first…and that's perfectly okay! I don't expect any client to be a pro at modeling, and it usually is better if you've never modeled because I can position you how I want you to look. Out of all of the weddings and engagement sessions that I've photographed, only one had been a model, and that was a brief stint. I usually tell couples that it might take a good 15-20 minutes to warm up to the camera, and that is totally reasonable. That's why engagement sessions are at least an hour long because I want you to relax and enjoy the session. Don't be nervous, and don't worry if you've never been photographed and are worried about looking natural as you stand with your fiance in the middle of a prairie and look off into the beautiful horizon as the sun's golden light gleans on your faces…most people haven't.
Timing and Location are Everything With natural light photographers, being on time is one of the most important parts of your shoot. Thankfully, I've never had a client be late to a session. Actually, most of them arrive early while I'm re-reviewing their information. If your shoot was scheduled 2 hours after sunrise or 2 hours before sunset, that's because that is the best timing for natural lighting, and you won't be squinting because the sun is too strong. I totally get it that some events like accidents or traffic are out of your control, but always try to be on time. When choosing a location, I love it when clients pick a place that means something special to them. It rekindles some of the pure emotion attached to those locations. If that isn't possible, then we can create a new, memorable location. The pictures below show some of the beauty of natural lighting, but they also show the possibilities of set lights for a shoot.
Hair, Makeup, and Ring Cleaner: Much like how an engagement session is a trial run for your wedding day, if you are getting your hair and makeup done for your wedding, you might want to try a trial run for your hair and makeup for your engagement shoot. If you don't want to do that for your engagement shoot, apply a big more eye makeup than usual to really make your eyes pop. I will be taking at least one ring shot (after all, don't you want to show it off?). You might want to get it cleaned before the session so that it really shines.
For the people that want "natural shots" or "candids": I've never had a client tell me, "I want all of my pictures to look posed," yet I pose couples and clients in all of my photo shoots because a photo shoot without direction is very confusing and awkward. Don't be totally against posing for a picture. A lot of candids happen when you are placed in a pose. Rarely will an experienced photographer tell you to stand in a certain spot, both look at the camera, and say cheese! There is a combination of the bride looking at the groom, the groom looking at the photographer, looking at each other, talking to each other, kissing, and thousands of other poses that will produce the candid, natural look that everyone is after. Follow all of the previous steps on this post to get ready for your experience and let the photographer worry about getting the "in the moment" shots. I say this tongue in cheek and with a smile on my face, but don't worry about the photographer and, more importantly, don't look at the photographer unless you are directed to do so. During your wedding day, you might notice the photographer stand behind a crowd of people and point the camera at you. It might be unnatural at first, but keep doing what you are doing. It's your wedding day! Enjoy it! Be with others and have a blast, and let the photographer capture those memories. Personally, I'll wave at the couple to direct them that I want them to look at me for this particular photo.
Hopefully these are some helpful tips for your session. Even if you are skipping the engagement session and only getting wedding pictures done, some of these tips can still apply to your wedding day. I think engagement sessions are so important that I offer them as a part of the wedding package. I like to think of them as your wedding deposit.
https://jayvphotography.com/wp-content/uploads/2016/11/Michals-44.jpg
4858
3239
jayvphotography
https://jayvphotography.com/wp-content/uploads/2020/02/simple-JayV.png
jayvphotography
2017-04-06 19:35:34
2020-01-31 10:56:32
Preparing for a Photography Session